We found this cute little cupcake shop
Our wait was only about 20 minutes...
Our drinks came in the not so fancy but adorable mason jars. We ordered a Peach tea and a couple glasses of water.
They also gave us these tasty biscuits with apple butter which I forgot to snap a picture of because I was just too excited to eat haha.
What I'm wearing:
Top: Forever 21
Skirt: Target
Sandals: Forever 21
Purse: Forever 21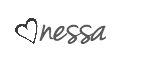 follow me on
bloglovin